Rent a Car in Romania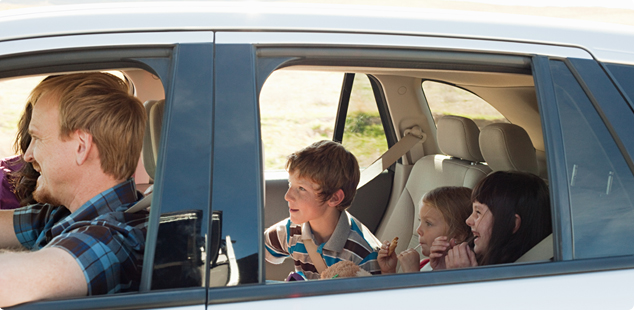 Quick and easy booking, low prices and new rental cars - Budget Romania offers you excellent car rental services in the main cities and airports in Romania.
Book your car now using the quick form.
You will find below some recommendations for destinations in Romania.
Budget car rental stations in Romania
Bucharest - downtown (Intercontinental Hotel)
Places to visit in Romania with a rental car
There's no better way to discover Romania than to make a road trip. Rent a car as soon as you get here and don't waste any time because the Romanian story cannot be told short. Romania has many tourist attractions in every region of the country and the Romanian food is to die for so the best way to begin is from the center.
Transilvania
There are many places to visit in Transilvania and you would need years to discover it all but there are some pins on the map that no one should miss in this central region surrounded by the Carpathians Mountains. This beautiful area is internationally known and apreciated for its medievel towns, authentic Romanian villages, ski resorts, spa centers, good hotels and a great nightlife in the bigger cities such as Cluj-Napoca, Brașov or Sibiu.
Even Prince Charles travels to Transilvania several times in an year. He owns a property in Viscri village in central Romania and an apple orchard at Malancrav, in Transilvania, and he promotes the restoration of old Germanic villages in Transylvania.
Start your roadtrip in Transilvania from Brasov and the Bran Castle, also known as Dracula Castle, supposed to have been the home of Prince Vlad Tepes, who inspired Dracula's legend. Also, don't miss the Peles castle, extravagantly built in 1883 at the foot of Bucegi Mountains for King Carol I, in Sinaia.
Continue your way to Sighisoara, one of the greatest medieval cities left in the world. Originally a Roman town, Sighisoara has a walled citadel on the hilltop, secret passages, a 14th century clock tower and the house where Prince Vlad Tepes lived.
Don't miss: Sibiu, Cluj-Napoca and Biertan with its 15th century fortified church that is perched high on a hill in the middle of the village.
Bucovina
Moldavia and Bucovina are also a must-see in Romania. The road between Bucharest and the north-eastern province of Romania is new and great for your roadtrip by a rental car. Enjoy your Romanian trip and discover an extensive countryside of forests and hills as well as numerous monasteries that have the Romanian history written in their beautiful exterior frescoes.
Don't miss: Moldavian wines, the painted churches (Sucevita, Humor, Dragomirna, Moldovita, Putna etc.), Bicaz Gorges and the tasteful Moldavian food.
Danube Delta
Not many people know it but the Danube Delta from Romania is unique in all Europe. Just before the Danube River reaches the Black sea, it forms the best preserved delta on the continent. Located in the Eastern side of the country, at the border with Ukcraine and Moldavia Republic, the Danube Delta hosts thousands of birds species as well as fish and other animals that live here in their natural ambient.
Don't miss: a visit to Sfantul Gheorghe, a boat trip on the Delta's water channels, a fish soup and a swim at the confluence of Danube and the sea.
Info: the best way to get here is by car to Tulcea and after that take a boat. You can rent a car from Budget Car rental in Bucharest